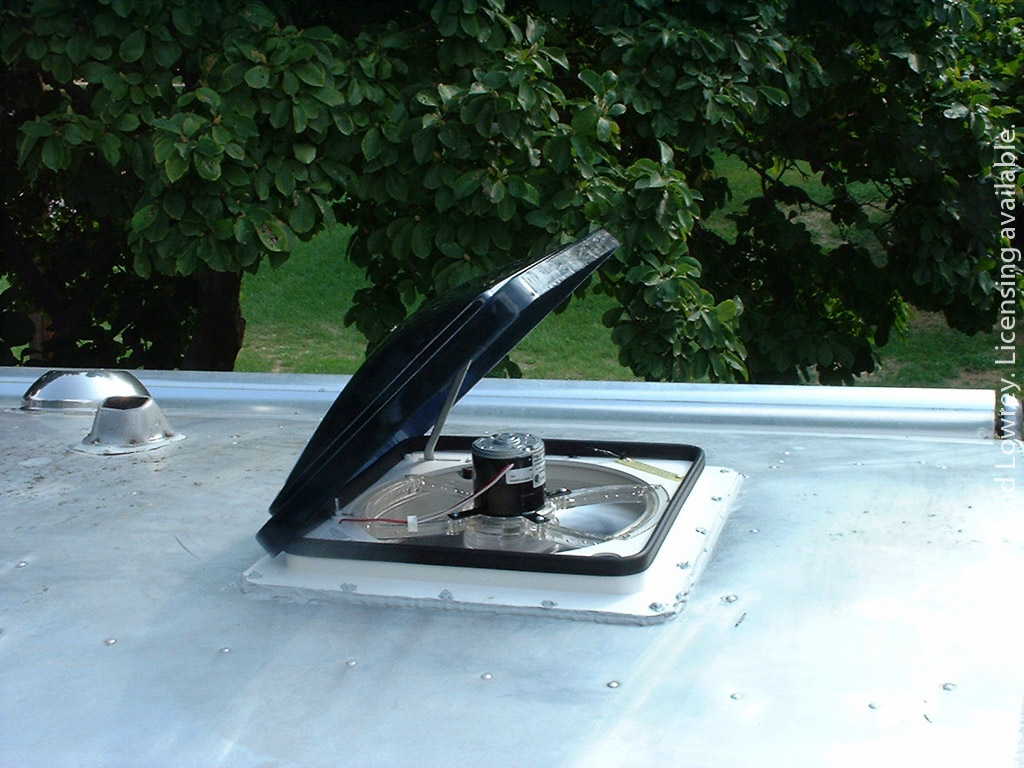 Fan-Tastic Vent Installation
The weekend of September 26th & 27th, 2002, I installed two Fan-Tastic Vents in my 31' 1977 Airstream Sovereign International. These would replace the original front and back vents in the trailer.
I purchased the Model 6000, which has a thermostat to start and stop the fan, three fan speeds, and a motor that raises and lowers the dome. It has a rain sensor that closes the dome when it gets wet, and raises it again once it is dry. They also make a model without the rain sensor and a basic model without a thermostat or motorized dome.
We installed the vents for two reasons. The first was that we wanted to "boondock" more, and the vents would help keep the trailer cooler in hot weather. The second reason is so we could have the vents open while towing and not have to worry about rain, as the vents automatically close when it rains (and reopen once the sensor dries out).
This was not a "hard" job, but it did involve a lot of climbing around on top of the trailer. The installation took about 4 to 5 hours for each vent, of which the vast majority of the time was taken up with the removal of the old vent.
NOTE: This work was done in 2002. While today's Fan-Tastic Vents appear to be very similar to the ones I installed, there could be differences in the current installation instructions. So, if there is a difference, please do what they say to do, not what I say.